Quick Link
Find Products
Contact us
-International Division
Tel: +86 180 3806 0406
Fax: +86 755 2983 0492
Skype: rison.prototype
Mail: [email protected]
News
Home

> News > November 2020 Quotes of Rapid Prototypes from Clients
November 2020 Quotes of Rapid Prototypes from Clients
In
November
2020, we got some quotes from clients, they are looking for silicone and stainless steel rapid prototypes. What
rapid prototypes
do you need? You are welcome to contact us!
1. Material: Silicone(ShoreA 30-80)
Color: Pink
Quote: I am looking to have samples made of a glove like product in the shape of a hand. Material should be TPE medical silicone (Class B26), a very soft and elastic material, which returns extremely realistic sensations to the touch. The B26 TPE class is a biocompatible material, harmless to human health. If you are unable to use this material for samples, then i would like to request a material very similar. Looking for 4 samples per pair of glove design. I have 4 different glove designs. So, its 16 total samples.
2. Material: Stainless steel
Finish: Power coating
Color: grey 39/70010 or similar
Quote: It is modeled with one piece. It'd be okay to split into two pieces and weld them together if needed. In this case, I'll send you an updated model. I'd appreciate it if you provide a quote including the estimated shipping cost.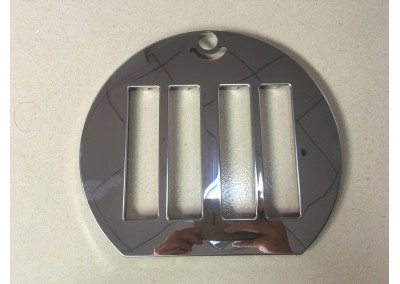 Founded by Rison Mould in 2008, Rison Prototype Co., Ltd is a leading
China rapid prototyping manufacturer
, aiming to offer high quality rapid prototyping to global customers for concept release and mechanical tests. Over the past 8 years, we have offered high quality products to more than 300 companies at home and abroad. You are welcome to contact us!
E-mail: [email protected]
Tel: +86 180 3806 0406
Fax: +86 755 2983 0492
Skype: rison.prototype