Quick Link
Find Products
Contact us
-International Division
Tel: +86 180 3806 0406
Skype: rison.prototype
Mail: [email protected]
News
Home

> News > Advantages of sheet metal prototyping case
Advantages of sheet metal prototyping case
This sheet metal prototyping case provides space for the power supply, motherboard, all kinds of expansion cards, floppy drives, optical drives, hard drives and other storage devices, and fix parts inside of the case by internal chassis support brackets, all kinds of screws or clamps clips, etc. In addition, its solid shell protects the card, power supply and storage equipment which is anti-pressure, anti-shock, dustproof, and it can also play a role of anti-electromagnetic interference, radiation shielded. Furthermore, the sheet metal prototyping case provides a number of lights on panel so that operator can observe and manipulate more easily.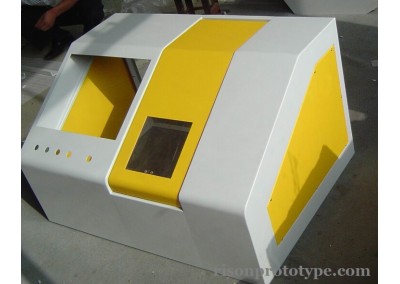 We, at Rison Prototype, manufacture and supply a huge range of sheet metal prototyping as per the given specifications by you. Our prototyping components are perfect to use as sample to test before the final production of the products. We provide sheet metal prototyping as sheet metal components, housing for air, stainless metal dustbin, metal box, case, cabinets etc. All of our prototyping components are manufactured from excellent quality metal alloy with set industrial norms.
You are welcome to contact us!
E-mail: [email protected]
Engineering: [email protected]
Skype: rison.prototype