Quick Link
Find Products
Contact us
-International Division
Tel: +86 180 3806 0406
Skype: rison.prototype
Mail: [email protected]
News
Home

> News > April 2020 Quotes of Rapid Prototypes from Mexico
April 2020 Quotes of Rapid Prototypes from Mexico
In April 2020, we got some quotes of China
Rapid Prototypes
from Mexico clients. They are looking for aluminium rapid prototypes. What rapid prototypes do you need? You are welcome to contact us!
1. Quantity: 390
Color: Natural
Quote: I have attached multiple part files for quote. The attached file gives the needed quantities, materials, and finishes. Let me know if anything else is needed. Thanks
2. Quantity: 100
Material: Aluminium
Finish: Mirror
Quote: Hello, I'm planning to develop a robotic educational kit and I'm searching for a good fast prototyping ally. Maybe you could be a good option, so first I would like to know if you can create me a quick quotation of the parts attached. If possible I would like to now more less the shipment price to Mexico. Waiting for answer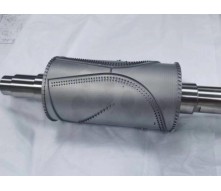 3. Quantity: 400
Material: Aluminium
Quote: Hello, We need a quote to make 4 aluminum shapes with sandblasted anodized black finish:
- 1 pieces type A
- 1 pieces type C1
- 1 pieces type C2
- 1 pieces type C3
All parts must be made of sandblasted anodized black aluminum. I attach the drawing files. Can you help us? Best regards
Founded by Rison Mould in 2008, Rison Prototype Co., Ltd is a leading
China rapid prototyping
manufacturer, aiming to offer high quality rapid prototypes to global customers for concept release and mechanical tests. Over the past 8 years, we have offered high quality products to more than 300 companies at home and abroad. You are welcome to contact us!
E-mail:
[email protected]
Tel: +86 180 3806 0406
Fax: +86 755 2983 0492
Skype: rison.prototype