Quick Link
Find Products
Contact us
-International Division
Tel: +86 180 3806 0406
Skype: rison.prototype
Mail: [email protected]
News
Home

> News > China Rapid Prototyping Factory - About Rison Prototype
China Rapid Prototyping Factory - About Rison Prototype
Founded by Rison Mould in 2008, Rison Prototype Co., Ltd is a leading prototype manufacturer in China, aiming to offer high quality rapid prototyping to global customers for concept release and mechanical tests. Over the past 8 years, we have offered high quality products to more than 300 companies at home and abroad, such as Philips Electronics, Johnson Controls, LKK, etc., and have established a long partnership with these companies.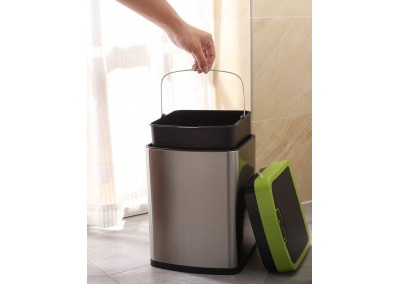 Rapid prototyping service:
1. Acrylic model making
2. Double injection molding
3. Sheet Metal Fabricating
4. Low-volume Production
5. CNC Machining
6. SLA
7. Design Engineering
Materials available:
Plastic - ABS, PC, PV, PMMA, POM, PA(NYLON), RUBBER, Silicone
Metal - Aluminum, Copper, Brass, Stainless Steel, Sheet Metal.
Surface treatment available:
Paint, polish, silk-screen printing, anodize, transparent surface, translucent surface, brush, rubber oil, electroplate
The products we serve:
1. 3D Printing Part: SLS activity component, SLA prototype with high precision and etc.
2. CNC Machined Part: CNC machining smart dustbin prototype, mini-desktop air purifier CNC Aluminum housing, handheld Gopro stabilized platform support for extreme sport fans, ABS CNC machined prototype for VR glass box and etc.
3. Medical Device Prototyping: Iodine automatic detecter medical prototypes, large-scale CNC machined overall CT scanner, Monitor medical device, ECT medical device prototype, B-ultrasonic device display prototype and etc.
4. Molded part: Vacuum casting children smart call positioning watch prototypes, Mobile double injection cover, Mobile double injection cover, Speaker box face cover, soft PVC extrusion prototype and etc.
5. Sheet Metal Prototyping: sheet metal housing, Aluminium sheet metal prototyping box, stainless sheet metal prototyping case, sheet metal cabinet, Chassis sheet metal cover and etc.
6. Checking Fixture: precision auto sheet metal part fixture tool, checking fixture of injection parts and etc.
7. Acrylic Models: Acrylic architectural prototypes, Acrylic building model and etc.
We, Rison Prototype, a professional
China rapid prototyping
factory, offer you good quality and suitable price, fast delivery. We uphold the principle of integrity to offer the best service.
You are welcome to contact us!
Tel: +86 180 3806 0406
Fax: +86 755 2983 0492
Skype: rison.prototype