Quick Link
Find Products
Contact us
-International Division
Tel: +86 180 3806 0406
Skype: rison.prototype
Mail: [email protected]
News
Home

> News > Clients' Quotes of China Rapid Prototyping in Feb 2018
Clients' Quotes of China Rapid Prototyping in Feb 2018
Here are quotes of
China rapid prototyping
parts from clients in Feb 2018. They need steel, PMMA, aluminium rapid prototypes. What rapid prototypes are you looking for? You are welcome to contact us!
1. Quantity: 100
Material: Steel
Quote: Hello, We are looking for a sheet metal fabricator to produce an enclosure for a medical device of which I have attached the drawings in different formats. For now we only need 1 product as it is a prototype, but eventually we will need up to 100 pieces/year. We do need this product ready as soon as possible, so can you please inform us of a suitable timeframe and also provide us with a quote? Best regards
2. Quantity: 100
Material: PMMA
Finish: flame polished acrylic
Color: clear acrylic
Quote: this building is a skyscraper comprised of two simple intersecting volumes. We're looking for two versions of the model for marketing purposes comprised entirely of clear acrylic, 1 at 2.25 meters and 1 at .5 meters. Can you let us know a cost range for these? Thank you!
3. Quantity: 50
Color: Black
Quote: Hi, I send you two files one is in 3d printer model and another is plastic molding, Can you give us MOQ of aluminium casting for covers only and all plastic molding? We don't have a knowledge about the rigidity of plastic type like SLA and etc. , we just want to have a rigid pocket case. Thanks
4. Quantity: 100
Material: Aluminium
Color: aluminium
Quote: bend radius non critical, material thickness +/- 20% to reduce cost/availability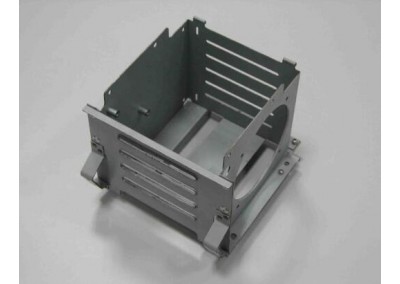 Founded by Rison Mould in 2008, Rison Prototype Co., Ltd is a leading
China rapid prototyping
manufacturer, aiming to offer high quality rapid prototyping to global customers for concept release and mechanical tests. Over the past 8 years, we have offered high quality products to more than 300 companies at home and abroad. You are welcome to contact us!
E-mail:
[email protected]
Tel: +86 180 3806 0406
Fax: +86 755 2983 0492
Skype: rison.prototype