Quick Link
Find Products
Contact us
-International Division
Tel: +86 180 3806 0406
Skype: rison.prototype
Mail: [email protected]
News
Home

> News > Is CNC a rapid prototyping?
Is CNC a rapid prototyping?
CNC, short for Computer Numerical Control, is a manufacturing process that utilizes computerized systems to control machine tools. Unlike traditional manual methods, CNC machines operate through programmed codes, allowing for precise and automated movements. These machines can shape and cut various materials, including metals, plastics, and composites, with remarkable accuracy and repeatability. Now CNC has become an integral part of rapid prototyping in China.
CNC as a Catalyst for Rapid Prototyping
Unparalleled Precision:
One of the primary reasons CNC has gained prominence in rapid prototyping is its ability to achieve unparalleled precision. The computerized control system enables CNC machines to execute intricate designs and complex geometries with exceptional accuracy. Manufacturers can now create intricate prototypes, ensuring that every detail is replicated to perfection.
Speeding Up the Process:
Time is of the essence in rapid prototyping, and CNC delivers on this front as well. With its automated operation and high-speed cutting capabilities, CNC machines can significantly reduce the time required to manufacture prototypes. Complex designs that once took days to create can now be accomplished in a matter of hours, accelerating the overall product development cycle.
Versatility in Materials:
CNC machines are known for their versatility when it comes to handling different materials. Whether it's metals, plastics, wood, or composites, CNC can effectively shape and cut a wide range of materials, offering flexibility in the prototyping process. This adaptability makes CNC a perfect fit for diverse industries, catering to the specific needs of each sector.
Cost-Effective Solution:
China, known as a manufacturing powerhouse, has embraced CNC technology for rapid prototyping, and it's not without reason. CNC machines provide a cost-effective solution for creating prototypes compared to traditional manufacturing methods. The automated nature of CNC minimizes labor costs, reduces material waste, and optimizes production efficiency, making it an attractive option for companies looking to prototype their products economically.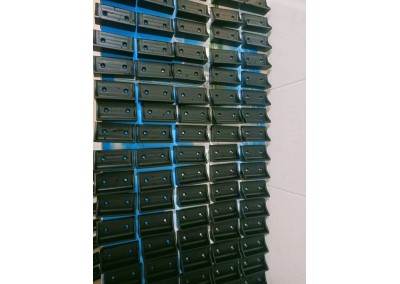 China Rapid Prototyping: A Hub for CNC Innovation
When it comes to rapid prototyping, China has emerged as a global hub for CNC innovation. The combination of advanced CNC technology, skilled labor, and a vast manufacturing infrastructure has positioned China at the forefront of rapid prototyping. China's ability to scale production, coupled with competitive pricing, makes it an ideal destination for businesses seeking efficient and cost-effective prototyping solutions. From automotive and aerospace to electronics and medical industries, China has successfully leveraged CNC to meet the demands of a diverse range of sectors.