Quick Link
Find Products
Contact us
-International Division
Tel: +86 180 3806 0406
Skype: rison.prototype
Mail: [email protected]
News
Home

> News > Dec 2018 Quotes of China Rapid Prototyping Parts
Dec 2018 Quotes of China Rapid Prototyping Parts
Here are quotes of China rapid prototyping parts from clients in December 2018. They are looking for ABS, steel, aluminium rapid prototypes. What rapid prototypes do you need? You are welcome to contact us!
1. Quantity: 100
Material: ABS
Finish: smooth
Color: translucent
Quote: use the best plastic for an translucent finish
2. Quantity: 6
Material: Steel
Quote: I need this sheet metal piece in 6 units. Can you send me an offer on my mail?
3. Quantity: 50
Material: POM
Finish: SPI B1
Color: Black
Quote: Our expected tool life is 2500pcs. 50pcs will be the first production run. Putting multiple parts into one family mold is allowed and preferred to reduce the cost. Thank you for your time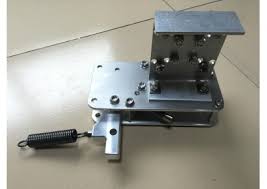 4. Quantity: 100
Material: Aluminium
Quote: Aluminim 4mm waterjet or laser cut, quote and lead time please.
5. Quantity: 25
Material: Aluminium
Color: Gray
Quote: There are files for 3 parts in the zip file. One is an aluminum plate and the other 2 are stainless steel 430 parts. The material is 0.8mm thick. The plating is
a. Double side sand blasted: #180 glass sand.
b. Plating nickel: hardness=350-400HV; thickness: 10-15um.
I need a quote for 25, 50 and 100 sets. A set includes one aluminum plate, 28 Custom Swimlane, and 2 Custom Swimlane Radius.
Founded by Rison Mould in 2008, Rison Prototype Co., Ltd is a leading
China rapid prototyping manufacturer
, aiming to offer high quality rapid prototypes to global customers for concept release and mechanical tests. Over the past 8 years, we have offered high quality products to more than 300 companies at home and abroad. You are welcome to contact us!
E-mail:
[email protected]
Tel: +86 180 3806 0406
Fax: +86 755 2983 0492
Skype: rison.prototype