Quick Link
Find Products
Contact us
-International Division
Tel: +86 180 3806 0406
Skype: rison.prototype
Mail: [email protected]
News
Home

> News > Difference Between SLA and SLS in Rapid Prototyping
Difference Between SLA and SLS in Rapid Prototyping
What Is SLA?
SLA is Stereo Lithography Apparatus. Stereolithography is an additive manufacturing process that works by focusing an ultraviolet (UV) laser on a vat of photopolymer resin. With the help of computer-aided manufacturing or computer-aided design(CAM/CAD) software, the UV laser is used to draw a pre-programmed design or shape onto the surface of the photopolymer. Photopolymers are sensitive to ultraviolet light, so the resin is photochemically solidified and forms a single layer of the desired 3D object. This process is repeated for each layer of the design until the 3D object is complete.
SLA
has the advantages of rapid-forming speed, a high degree of automation, forming any complex shape and high dimensional accuracy, and is mainly applied to the
rapid prototyping
of complex and high-precision fine workpieces.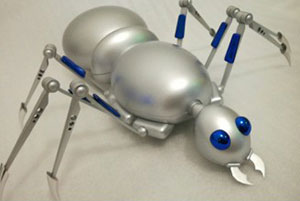 What Is SLS?
SLS is Selective Laser Sintering. SLS involves the use of a high-power laser (for example, a carbon dioxide laser) to fuse small particles of plastic, metal, ceramic, or glass powders into a mass that has a desired three-dimensional shape. The laser selectively fuses powdered material by scanning cross-sections generated from a 3D digital description of the part (for example from a CAD file or scan data) on the surface of a powder bed. After each cross-section is scanned, the powder bed is lowered by one layer thickness, a new layer of material is applied on top, and the process is repeated until the part is completed. The method has the advantages of the simple manufacturing process, a wide selection of materials, low cost and fast forming speed.