Quick Link
Find Products
Contact us
-International Division
Tel: +86 180 3806 0406
Skype: rison.prototype
Mail: [email protected]
News
Home

> News > Features of sheet metal air conditioner housing
Features of sheet metal air conditioner housing
A good quality air conditioner housing is largely determined by the material. The main material is steel plate. A high quality air conditioner housing should be made from galvanized steel plate. Air conditioner housing made from poor material has lower stability and short lifespan which will cause many problems later.
Features of sheet metal air conditioner housing
1. Assembled by high quality materials
2. Practical base and cover, waterproof
3. Stainless steel, aluminum alloy plate
5. Finishes, rustproof, corrosion resistance, heat resistance
4. High standard of surface treatment, good sealing performance, electromagnetic compatibility, high strength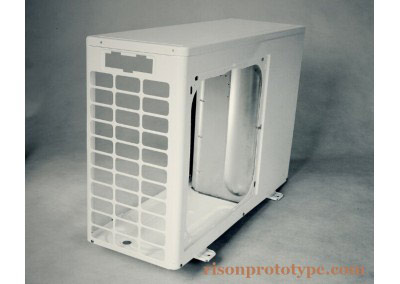 We, at Rison Prototype, manufacture and supply a huge range of sheet metal prototyping as per the given specifications by you. Our prototyping components are perfect to use as sample to test before the final production of the products. We provide sheet metal prototyping as sheet metal components, housing for air, stainless metal dustbin, metal box, case, cabinets etc. All of our prototyping components are manufactured from excellent quality metal alloy with set industrial norms.
You are welcome to contact us! Skype: rison.prototype