Quick Link
Find Products
Contact us
-International Division
Tel: +86 180 3806 0406
Skype: rison.prototype
Mail: [email protected]
News
Home

> News > How to build a prototype in China?
How to build a prototype in China?
Building a prototype in China can be a cost-effective and efficient way to bring your product ideas to life. China has a well-developed ecosystem for manufacturing and prototyping, with a wide range of suppliers and manufacturing capabilities. Here are the steps to build a prototype in China:
1. Define Your Prototype Requirements:
Clearly outline your product idea and specifications. Define what you want the prototype to achieve and what materials and features it should include.
2. Conduct Research:
Research and identify potential suppliers and manufacturers in China that specialize in the type of prototype you need. Look for companies with experience in your industry or product category.
3. Develop Detailed Drawings and Specifications:
Create detailed technical drawings, 3D models, and specifications for your prototype. These documents will serve as the blueprint for the manufacturer.
4. Select a Manufacturing Partner:
Contact multiple manufacturers in China and request quotes and lead times based on your project's requirements. Consider factors like cost, quality, production capacity, and proximity to your location.
5. Prototype Material Selection:
Choose the appropriate materials for your prototype. Your manufacturing partner can help you source the right materials based on your design and budget.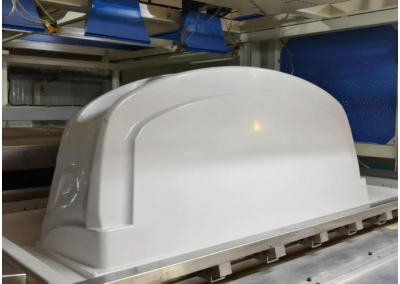 6. Negotiate Terms and Agreements:
Negotiate pricing, payment terms, production timelines, and any other relevant terms with your chosen manufacturer. Be sure to have clear communication and agreements in writing.
7. Quality Assurance and Testing:
Establish quality control measures and testing protocols to ensure that the prototype meets your specifications and standards. Consider visiting the manufacturer or hiring a quality control firm if necessary.
8. Prototyping Process:
Work closely with the manufacturer throughout the prototyping process. They may provide you with samples, progress updates, and opportunities for feedback and adjustments.
9. Shipping and Logistics:
Determine how you will handle the shipping and logistics of your prototype. You may need to factor in transportation costs and import/export regulations.
10. Intellectual Property Protection:
Ensure that your intellectual property is protected throughout the prototyping process. This may involve signing non-disclosure agreements (NDAs) with the manufacturer.
11. Feedback and Iteration:
Evaluate the prototype, gather feedback, and make any necessary design improvements. You may need to go through multiple iterations before finalizing the prototype.
12. Finalize Production Plans:
Once the prototype meets your requirements and expectations, work with the manufacturer to finalize production plans for mass production, if applicable.
13. Production and Scaling:
If your prototype is successful, you can proceed with mass production in China or elsewhere, depending on your business strategy.