Quick Link
Find Products
Contact us
-International Division
Tel: +86 180 3806 0406
Skype: rison.prototype
Mail: [email protected]
News
Home

> News > How does China manufacture so cheap?
How does China manufacture so cheap?
China's reputation as the world's manufacturing powerhouse is widely recognized. From electronics and textiles to machinery and consumer goods, "Made in China" labels seem to be everywhere. But have you ever wondered how China manages to manufacture products at such remarkably low prices?
1. Scale and Efficiency: A Manufacturing Colossus
One of the primary reasons China can offer products at such competitive prices is its vast manufacturing scale. With a population of over 1.4 billion people, China possesses an abundant labor force, allowing for mass production on an unprecedented level. This scale facilitates economies of scale, where large production quantities drive down costs per unit. China's manufacturing industry leverages this advantage to optimize production lines, streamline processes, and achieve remarkable efficiency.
2. Technological Advancements and Infrastructure
China has made significant strides in technological advancements and has invested heavily in modern infrastructure. The country has developed cutting-edge manufacturing facilities, research centers, and innovation hubs that foster the growth of various industries. The utilization of advanced machinery and robotics in manufacturing processes has enhanced productivity, reduced labor costs, and increased overall efficiency. China's commitment to technology and infrastructure development has helped it maintain a competitive edge in global manufacturing.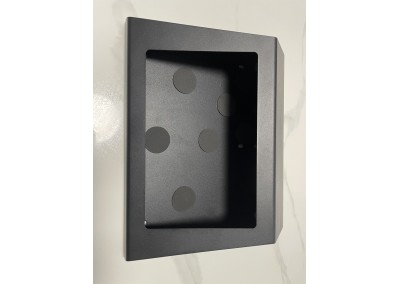 3. Supply Chain Integration
China has established a highly integrated supply chain ecosystem that spans from raw materials to finished products. This integration allows manufacturers to source materials and components at lower costs, minimizing the overall production expenses. China's extensive network of suppliers and manufacturers, combined with efficient logistics, helps create a seamless flow of goods throughout the production cycle. By optimizing the supply chain, China can minimize lead times, lower transportation costs, and offer products at highly competitive prices.
4. Skilled Workforce and Low Labor Costs
China boasts a large pool of skilled workers across various industries, enabling the
rapid prototyping
and manufacturing processes. This availability of skilled labor contributes to increased production efficiency and high-quality output. Additionally, while labor costs have been rising in recent years, they still remain comparatively lower than in many other countries. This cost advantage plays a significant role in China's ability to manufacture products at reduced prices.
5. Government Policies and Incentives
The Chinese government has implemented policies and provided incentives that promote manufacturing growth and attract foreign investment. These policies aim to create a favorable business environment, support innovation, and drive technological advancements. The government's support in the form of tax breaks, subsidies, and infrastructure development has encouraged manufacturers to set up operations in China, further strengthening the country's manufacturing capabilities.
China Rapid Prototyping: Paving the Way for Innovation
Rapid prototyping, a crucial aspect of China's manufacturing landscape, deserves special attention. By employing rapid prototyping techniques, manufacturers can quickly transform ideas into tangible prototypes, allowing for faster product development and refinement. This innovative approach streamlines the design and testing phase, reducing time-to-market and overall costs. China has embraced rapid prototyping technologies, such as
3D printing
,
CNC machining
, and injection molding, making it a global leader in this field.