Quick Link
Find Products
Contact us
-International Division
Tel: +86 180 3806 0406
Skype: rison.prototype
Mail: [email protected]
News
Home

> News > How to have a prototype made in China?
How to have a prototype made in China?
China has been known as a manufacturing powerhouse for decades. It is home to some of the world's largest factories, producing everything from clothes to electronics. China is also well known for its rapid prototyping services, which have gained immense popularity in recent years. If you're looking to have a rapid prototype made in China, here are the steps you need to follow to have a successful
China rapid prototyping
experience.
Step 1: Research and Identify Your Needs
Before you dive into the world of China rapid prototyping, it's crucial to do your research and identify your needs. This step will save you time, money, and effort in the long run. You should have a clear understanding of what you want to prototype, including its size, shape, material, and functionality.
Step 2: Find a Reputable China Rapid Prototyping Company
Once you've identified your needs, the next step is to find a reputable China rapid prototyping company. There are hundreds of rapid prototyping companies in China, and not all of them are created equal. You should look for a company that has experience in your industry, offers a variety of rapid prototyping techniques, and has a good reputation.
Step 3: Provide Detailed Design and Technical Specifications
After selecting a rapid prototyping company, the next step is to provide detailed design and technical specifications. Your specifications should be as detailed as possible, including 3D CAD files, drawings, and material specifications. This step will help the rapid prototyping company understand your needs and ensure that they can meet your requirements.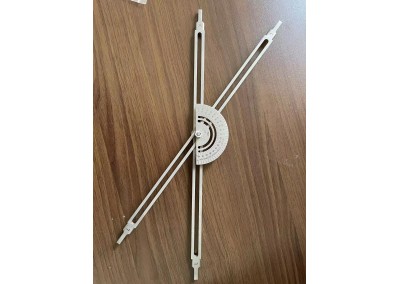 Step 4: Choose the Right Rapid Prototyping Technique
China rapid prototyping companies offer a wide range of rapid prototyping techniques, including 3D printing, CNC machining, and injection molding. Each technique has its strengths and weaknesses, and the choice of technique depends on your needs. 3D printing is best for low volume and complex shapes, while CNC machining is ideal for larger quantities and tighter tolerances.
Step 5: Review and Approve the Prototype
After the rapid prototyping company has created the prototype, it's essential to review and approve it before moving on to mass production. This step will ensure that the prototype meets your requirements and specifications.
Step 6: Mass Production
If you're satisfied with the prototype, you can move on to mass production. China rapid prototyping companies offer mass production services, which can save you time and money. It's important to communicate your requirements and expectations clearly to avoid any misunderstandings.