Quick Link
Find Products
Contact us
-International Division
Tel: +86 180 3806 0406
Skype: rison.prototype
Mail: [email protected]
News
Home

> News > How to prototype a product in China?
How to prototype a product in China?
Are you an ambitious entrepreneur or a creative innovator with an awe-inspiring product idea? Do you dream of transforming your vision into a tangible reality? Well, you're in luck! China, known as the "Manufacturing Hub of the World," offers an abundance of resources, expertise, and cost-effectiveness that can help you turn your dreams into prototypes. And when it comes to
rapid prototyping
, China truly shines!
Let's dive into the step-by-step process of prototyping your product in China:
1. Define Your Prototype Goals:
Begin by clearly defining your prototype goals. Determine the purpose, functionality, and key features of your product. This will serve as a blueprint for the prototyping process and help you communicate your requirements effectively.
2. Research and Identify
Chinese Prototyping Companies
:
Conduct thorough research to identify reputable prototyping companies in China. Look for companies with a track record of delivering high-quality prototypes within tight timelines. Consider their expertise, facilities, client reviews, and portfolio to make an informed decision.
3. Collaborate and Communicate: Establish clear and concise communication channels with your chosen prototyping company. Language barriers can sometimes pose challenges, so it's essential to bridge the gap effectively. Clearly communicate your design specifications, expectations, and any specific requirements to ensure accurate prototyping.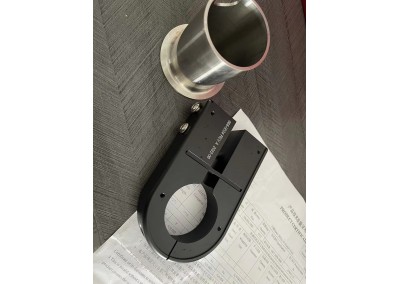 4. Material Selection:
Choose the appropriate materials for your prototype. Work closely with your prototyping company to select materials that match your design requirements, functionality, and budget. Consider factors such as strength, durability, aesthetics, and production feasibility during the material selection process.
5. Iteration and Feedback Loop:
Prototyping is an iterative process, so expect to go through multiple design iterations. Embrace the feedback loop and collaborate closely with your prototyping company to refine and improve your designs. This iterative approach will help you achieve the desired prototype that aligns with your vision.
6. Quality Assurance:
Before proceeding with mass production, conduct thorough quality assurance tests on your prototypes. Ensure that they meet your specifications, functionality requirements, and durability standards. Identify any potential issues and work with your prototyping company to address them effectively.
7. Prepare for Manufacturing:
Once you are satisfied with your prototypes, it's time to prepare for manufacturing. Work with your prototyping company to understand the manufacturing process, production timelines, and cost estimates. Make necessary adjustments and finalize your manufacturing plan accordingly.
8. Scale and Launch:
With your prototypes approved and manufacturing plan in place, it's time to scale up and launch your product. Leverage the manufacturing capabilities of your chosen Chinese prototyping company to bring your product to market efficiently and effectively.