Quick Link
Find Products
Contact us
-International Division
Tel: +86 180 3806 0406
Skype: rison.prototype
Mail: [email protected]
News
Home

> News > How do you design a product and get it made in China?
How do you design a product and get it made in China?
China Rapid Prototyping is like a magical gateway that transforms your concept into a tangible reality. It's a cutting-edge technique that enables product designers and entrepreneurs to bring their visions to life swiftly and efficiently. But how does it work? Let's break it down step by step:
Idea Conception:
Every great product starts with an idea, a spark of inspiration. Whether it's a revolutionary gadget or a life-changing innovation, this is the first stage of the process. Fuel your imagination and let creativity flow freely!
Design & Documentation:
Once you have a clear vision of your product, it's time to translate it into a design. Leverage professional design software and create detailed sketches or 3D models. Pay attention to every intricate detail – after all, precision is key!
Partner with Experts: To navigate the complex landscape of China Rapid Prototyping, partnering with experts is invaluable. Seek out reputable manufacturing companies in China that specialize in rapid prototyping. Their expertise and guidance will be instrumental in realizing your vision.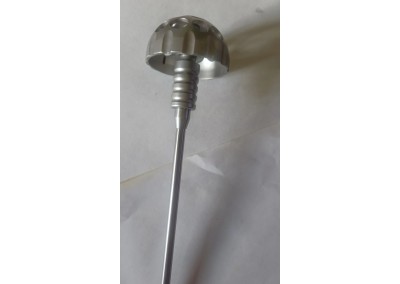 Choosing the Right Prototyping Method:
Rapid prototyping encompasses various methods, such as 3D printing, CNC machining, or injection molding. Each technique has its strengths and limitations. Consult with your manufacturing partner to determine the most suitable method for your product.
Prototype Creation:
With the help of your chosen prototyping method, transform your design into a physical prototype. Witness your product taking shape, layer by layer. It's a thrilling moment that brings your idea to life!
Iterate and Refine:
The first prototype may not be perfect, and that's completely normal. Embrace the feedback and iterate on your design. Make necessary improvements, test different materials, and refine until you achieve the desired outcome.
Manufacturing Process:
Once you're satisfied with the prototype, it's time to initiate the manufacturing process. Collaborate closely with your manufacturing partner to ensure the highest quality and adherence to your specifications.