Quick Link
Find Products
Contact us
-International Division
Tel: +86 180 3806 0406
Skype: rison.prototype
Mail: [email protected]
News
Home

> News > July 2018 Quotes of China Rapid Prototyping Parts
July 2018 Quotes of China Rapid Prototyping Parts
Here are quotes of
China rapid prototyping parts
from clients in July 2018. They are looking for SLA, PA, steel rapid prototypes. What rapid prototypes do you need? You are welcome to contact us!
1. Quantity: 50
Material: SLA PA
Finish: Metallic
Color: Metallic
Quote: Hi, I would like to get a quote for a flexible PCB FSR integrated shoe-insole prototype. I'm only looking at a prototype with rough specifications for a working proof of concept. Thank you in advance!
2. Quantity: 100
Color: black
Quote: Hello, I hope you are doing well. I am writing to provide you with a 3D drawing of a prototype I would like to make. The main body of the item is rubber and will be made with an injection mold. Would you be capable of producing this? Hopefully your technicians can help with this. What would be the cost of making the mold? Once I choose the best prototype, what would be the per unit cost for different order quantities (100 pair, 1000 pair, 3000 pair, etc). Please let me know if you have any additional questions. Thank you again for your help!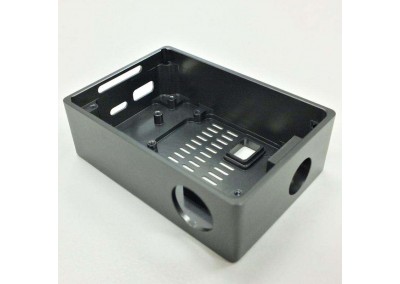 3. Quantity: 2
Material: Steel
Finish: zinc and cardinal powder coating
Color: we have 4 colors of cardinal paints
Quote: We need 2 prototype build for our 2RU chassis, this is to check the design, with specific powder coating finish, the powder coat is from cardinal paint
4. Quantity: 10
Material: PA
Finish: Clear
Color: Clear
Quote: I need a ballpark idea of a transparent clear car with removable bodyshell, to demonstrate at exhibition key areas. Engine bay, cabin seats, dashboard. Car should be approximately 80cm long. When I have a range of costs depending on complexity I can make the budget for a Car modelling project.
Founded by Rison Mould in 2008, Rison Prototype Co., Ltd is a leading China rapid prototyping manufacturer, aiming to offer high quality
rapid prototypes
to global customers for concept release and mechanical tests. Over the past 8 years, we have offered high quality products to more than 300 companies at home and abroad. You are welcome to contact us!
E-mail:
[email protected]
Tel: +86 180 3806 0406
Fax: +86 755 2983 0492
Skype: rison.prototype