Quick Link
Find Products
Contact us
-International Division
Tel: +86 180 3806 0406
Skype: rison.prototype
Mail: [email protected]
News
Home

> News > Oct 2017 Quotes of China Rapid Prototyping Parts
Oct 2017 Quotes of China Rapid Prototyping Parts
Here are three quotes of China rapid prototyping parts from clients in Oct 2017. They need aluminium, stainless steel rapid prototypes. What rapid prototypes are you looking for? You are welcome to contact us!
1. Quantity: 350
Finish: Powder Coated + Direct Printed Graphics (2 colors)
Color: white
Quote: Hi, Please quote low volume prototype production of the two designs attached. Shorter overall lead time and a cheaper cost are a priority over the mold lifetime/cycles, so if you offer short-run mold it would be preferable.
Quantity: 350 units of part 1, 350 units of part 2.
Material: please suggest best material options based on the following requirements:
1) Color: clear white, matte finish
2) good for branding/printing (on the flat exterior surface)
3) through a 0.4mm wall of this material LED light can be at least 25-30% visible (green and red LEDs). If this requirement is hard/impossible to meet we will make the design adjustments
4) preferably - non-toxic, food-friendly
Looking forward to your material suggestions and to getting the tooling/production quotes. Apart from that, we would also like the parts to be branded/printed with a single-color logo (gray). Do you offer branding service as well or can you suggest some other company that does that?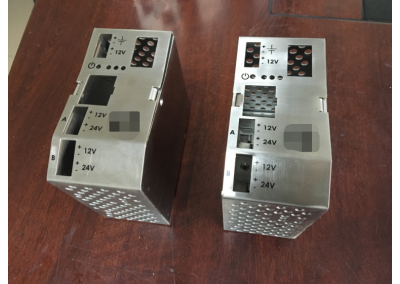 2. Quantity: 100
Material: Aluminium
Finish: Polish - gold finish
Color: Gold
Quote: I'm wondering if you can help me with the quotation of a couple of pieces that I'm currently working on. Here are some details:
- I would like the pieces to be made in aluminum (Any kind of aluminum).
- Polish - gold finish.
Also, I would like to know what is the time around including building time and shipping time to the U.S. (New York City).
3. Quantity: 100
Material: Stainless steel
Quote: We have a concept but would like further advise on construction. Design involves 5 separate pieces. Drum must be air tight when sealed. Future volume will be 50 assemblies.