Quick Link
Find Products
Contact us
-International Division
Tel: +86 180 3806 0406
Skype: rison.prototype
Mail: [email protected]
News
Home

> News > Quotes of China Metal Prototypes In Dec 2021
Quotes of China Metal Prototypes In Dec 2021
In Dec 2021, we got some quotes of
China Metal Prototypes
from clients. They are looking for stainless steel and aluminium rapid prototypes. What rapid prototypes do you need? You are welcome to contact us!
1. Material: Stainless steel
Finish: brushed - 120grit
Colour: Natural
Quote: Hello, I would like to get a quote for prototyping 5 of these and also for 500 piece. Made from 2mm 304 stainless steel. Thanks a lot
2. Material: Aluminium
Finish: Powder coating
Colour: red
Quote: Hello, We are looking for a manufacturer for sheet metal enclosures for electronic products. At the moment we are looking for about 250 units, for cutting, bending and powder coating. I can send a STEP file and would love to get a quote soon. Thanks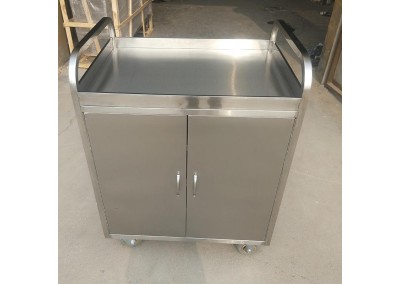 3. Material: Steel
Finish: painted
Colour: powder coat black and glossy red
Quote: Hi. Just to ask a quotation for the metal chassis and perforated cover same as in the photo attached. The dimension of the chassis: 160mm (L) x 260mm (W) x 50mm (H) , perforated cover height : 120mm. Thank you and best regards.
Founded by Rison Mould in 2008, Rison Prototype Co., Ltd is a leading
China rapid prototyping manufacturer
, aiming to offer high quality rapid prototypes to global customers for concept release and mechanical tests. Over the past 8 years, we have offered high quality products to more than 300 companies at home and abroad. You are welcome to contact us!
E-mail:
[email protected]
Tel: +86 180 3806 0406
Fax: +86 755 2983 0492
Skype: rison.prototype