Quick Link
Find Products
Contact us
-International Division
Tel: +86 180 3806 0406
Skype: rison.prototype
Mail: [email protected]
News
Home

> News > Quotes of China Rapid Prototypes from US
Quotes of China Rapid Prototypes from US
In September 2018, we got some quotes of China rapid prototyping parts from United States clients. They are looking for ABS, steel, aluminium rapid prototypes. What rapid prototypes do you need? You are welcome to contact us!
1. Quantity: 1000
Material: ABS
Finish: smooth
2. Quantity: 200
Finish: None
Color: Natural
Quote: 4 sizes prototype stamping 200 each. We can supply copper mesh material
3. Quantity: 100
Material: Steel
Finish: powder coat
Color: Black
Quote: Please send me the quote for this asap. If possible would like 4130 steel.
4. Quantity: 100
Material: ABS
Color: Black, blue, ash
Quote: Please we would like a detailed quote about how much prototyping cost in your company for a design similar to a school Formica board expected to have LED back light and how long it will take for prototyping ?
5. Quantity: 8
Material: Aluminium
Finish: Per Drawing
Color: Bare Metal
Quote: To Whom it May Concern, I am looking to get parts CNC Machined from 6061-T6 Aluminum. Can you quote me for four of the head light bezels and two left tail light bezels and two right tail light bezels? I added the step files into the attachments. Please let me know if you have any questions.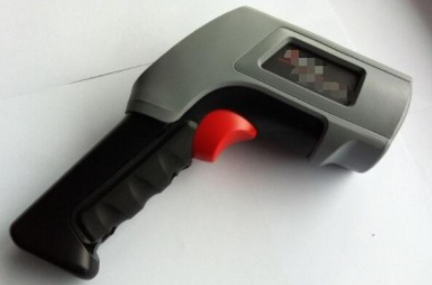 6. Quantity: 1000
Material: Aluminium
Finish: powder coated
Color: black matte
Quote: Dear Rison, I'm working as a mechanical engineer, I'm currently designing our new product (we are assembling the first prototype today). Our new product will be made of several parts made by
Sheet Metal Fabrication
using aluminum and Steel. Most of these parts are powder coated. We are interested in a quotation for our new frame parts. We are planning to make around 1000 units by the end of 2019, ramping with an initial production of 100-150 units in the first quarter 2019. We are interested in a quotation for our first scaled model. I attach a zip file containig the drawing and step files for the frame parts. Here it is the quantity for each part per 1 unit:
- FSMPP000055: 1pc/unit
- FSMPP000056: 1pc/unit
- FSMPP000057: 1pc/unit
- FSMPP000058: 1pc/unit
- FSMPP000059: 1pc/unit
- FSMPP000060: 4pcs/unit
- FSMPP000061: 4pcs/unit
- FSMPP000071: 1pc/unit
- FSMPP000072: 1pc/unit
- FSMPP000073: 1pc/unit
- FSMPP000075: 1pc/unit
- FSMPP000077: 1pc/unit
Please feel free to contact me at my email for any further information and for share cad files and drawings. Best Regads