Quick Link
Find Products
Contact us
-International Division
Tel: +86 180 3806 0406
Skype: rison.prototype
Mail: [email protected]
News
Home

> News > Quotes of China Rapid Prototyping Parts from Melbourne
Quotes of China Rapid Prototyping Parts from Melbourne
In January 2019, we got some quotes of China rapid prototyping parts from Melbourne clients . They are looking for SLA, ABS, Silicone rapid prototypes. What rapid prototypes do you need? You are welcome to contact us!
1. Quantity: 100
Finish: Electric Conducting coating
Color: Black
Quote: The product is a Touch Screen enabled rivet, to be easily inserted trough fabric or leather without tearing it, and snap it in the other end. Attached you will find STL files for both components, superior and inferior part. Material - plastic with rubber with electro conduct coating and non scratch surface finishing. Plastic could be replaced for metal upon your recommendation based on quality, making and pricing. Color - it should be customizable, for different color settings, logo settings, etc, but initially it could be tested in black color.
2. Quantity: 100
Material: SLA ABS like
Quote: Hello Rison, Our company located in Melbourne, Australia is interested in
rapid prototyping
of several types of enclosure boxes for electronics and similar components. We have not yet decided on the preferred prototyping method and are open to your advice. Please provide a quote on this request and your approximate lead time. Do you accept files in SCAD format? Best regards
3. Quantity: 50
Material: Silicone(ShoreA 30-80)
Quote: We are looking for a reliable partner to make a rapid prototyping of our urinary which is an external catheter for urine incontinence patients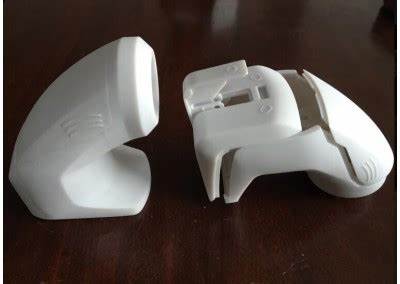 Founded by Rison Mould in 2008, Rison Prototype Co., Ltd is a leading China rapid prototyping manufacturer, aiming to offer high quality rapid prototypes to global customers for concept release and mechanical tests. Over the past 8 years, we have offered high quality products to more than 300 companies at home and abroad. You are welcome to contact us!
E-mail:
[email protected]
Tel: +86 180 3806 0406
Fax: +86 755 2983 0492
Skype: rison.prototype