Quick Link
Find Products
Contact us
-International Division
Tel: +86 180 3806 0406
Skype: rison.prototype
Mail: [email protected]
News
Home

> News > Quotes of China Rapid Prototyping Parts In Jun 2018
Quotes of China Rapid Prototyping Parts In Jun 2018
Here are quotes of China rapid prototyping parts from clients in June 2018. They are looking for aluminium, PP, steel rapid prototypes. What rapid prototypes do you need? You are welcome to contact us!
1. Quantity: 100
Material: Aluminium
Finish: Powder Coat
Color: Gray
Quote: Hello, I need a single unit of the following electronic enclosure to be made. Ideally, it is to be made from 0.064 in (1.63 mm) aluminium 5052-H32, deburred, and powder-coated Graphite Sandtex or a similar color. The model involves some PEM inserts. Is making this in a quantity of 1 within your capabilities? If so, what are your manufacturing tolerances and could you please provide a quote for that electronic enclosure? Please let me know if you require any additional information. Thank you
2. Quantity: 100
Material: PP
Finish: Extruded
Color: Clear
Quote: We have need to do a rapid PPE extrusion ofa turbine blade for 2 prototypes 16 x blades 5 metres x .40 ( Curved STL files supplied Soft tool extrusion of polycarbonate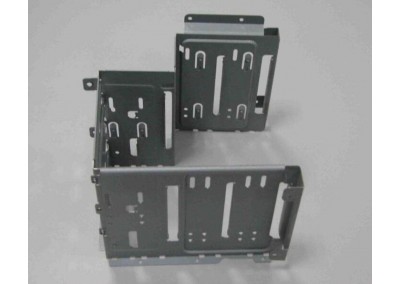 3. Quantity: 100
Material: Aluminium
Finish: Aluminum Oxide Coating
Color: White
Quote: Proto type. Uploaded the PDF of enclosure. A base plate also remains. We are from India. Please give a quote for making one sample and shipping it to India at our address.
4. Quantity: less than 10, 50, 100, 500, 1000 and 10K
Material: Steel
Finish: black powder coated
Color: black
Quote: To whom it may concern, I would like to ask you to provide me with your quote on part which I attached its drawing. Please provide us with your quote for the quantity of less than 10, 50, 100, 500, 1000 and 10K.
Founded by Rison Mould in 2008, Rison Prototype Co., Ltd is a leading
China rapid prototyping manufacturer
, aiming to offer high quality rapid prototyping to global customers for concept release and mechanical tests. Over the past 8 years, we have offered high quality products to more than 300 companies at home and abroad. You are welcome to contact us!
E-mail:
[email protected]
Tel: +86 180 3806 0406
Fax: +86 755 2983 0492
Skype: rison.prototype