Quick Link
Find Products
Contact us
-International Division
Tel: +86 180 3806 0406
Skype: rison.prototype
Mail: [email protected]
News
Home

> News > Quotes of China Rapid Prototyping Parts In Nov 2018
Quotes of China Rapid Prototyping Parts In Nov 2018
Here are quotes of
China rapid prototyping parts
from clients in Nov 2018. They are looking for aluminium, stainless steel rapid prototypes. What rapid prototypes do you need? You are welcome to contact us!
[email protected]
1. Quantity: 2
Material: Aluminium
Finish: 1 unit glass bead blast, 1 unit dark gray anodize
2. Quantity: 500
Quote: Looking for aluminum tooling. Need to to able to produce a max of 5000 peices per tool. Need quotation for 500 and 1000 pieces. UV stabilized polycarbonate for housing, Santoprene for overmold.
3. Quantity: 50
Material: Stainless steel
Quote: SS MUST BE FERROMAGNETIC (MAGNET CAN STICK TO IT). SEE DRAWING FOR ALL DETAILS. MULTI-PIECE AND WELDING CONSTRUCTION IS ALLOWABLE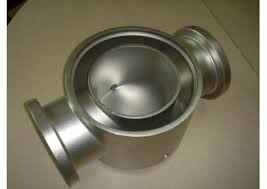 4. Quantity: 100
Quote: Hi, I want to prototype a product like the front of an iPad cover. (the bit that covers the screen ONLY which bends). However it needs to be much bigger than normal iPad cover. Please see attached picture. Can you assist if i provide measurements and drawings?
5. Quantity: 6
Material: Stainless steel
Quote: Dear Sir/Madam, I would like to get a quotation for prototyping. Method of production is
cnc machining
/milling. The parts should be done out of stainless steel. Quantity - 6pcs (3left/ 3right). Along with the picture you can find STEP file with 3d model. Please note the prototypes have to be without rectangular protruding parts as mentioned on the picture. Best regards!
6. Quantity: 750
Color: black
Quote: Hello, we need e-coating - and welding of 2 weld nuts (as shown in the 3D data). We would like to get an offer for coating 750
sheet metal parts
. Thanks