Quick Link
Find Products
Contact us
-International Division
Tel: +86 180 3806 0406
Skype: rison.prototype
Mail: [email protected]
News
Home

> News > Several Applications of China Rapid Prototyping Technology
Several Applications of China Rapid Prototyping Technology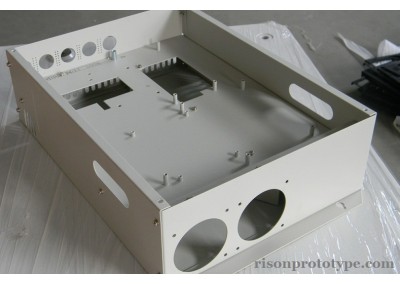 1. 3D Printing
3D printing, also known as additive manufacturing (AM), refers to processes used to create a three-dimensional object in which successive layers of material are formed under computer control to create an object. Objects can be of almost any shape or geometry and are produced using digital model data from a 3D model or another electronic data source such as an Additive Manufacturing File (AMF) file.
2. CNC Machining
CNC Machining is the most common and extensive manufacturing method at present, it is a process utilizing CAM program controlled milling tool to cut work piece to reach certain shape, supermatic CNC is able to complete whole process without any manual operation.
3. Medical Device Prototyping
With medical device prototyping services, you have an opportunity to test design of your product or try different options for medical device manufacturing to confirm that the part is producible or not. You can explore your creative and effective innovations and make revisions with the help of our excellent prototyping facility.
4. Sheet Metal Prototyping
Sheet metal prototyping will help you to make your work extraordinary with effective outputs and optimum performance. Sheet metal prototyping can be used as sheet metal components, housing for air, stainless metal dustbin, metal box, case, cabinets etc.
The above technologies are only several kind of applications ofChina rapid prototyping, but they the most common applications of the China rapid prototyping. In the future, China rapid prototyping will have a wider application for people's life.