Quick Link
Find Products
Contact us
-International Division
Tel: +86 180 3806 0406
Skype: rison.prototype
Mail: [email protected]
News
Home

> News > Sheet Metal Prototyping and Sand Casting Process
Sheet Metal Prototyping and Sand Casting Process
Casting is a manufacturing process which a solid is melted and then heated to proper temperature and is then poured or injected into a mold cavity or mold which allows the metal to hold the proper shape as it cools and solidifies. In a single step, simple or complex shapes can be made from any metal that can be melted.
Sand casting is the most widely used casting process. Sand casting utilizes expendable sand molds to form complex metal parts. In order to remove the part, the sand mold must be destroyed, so sand casting typically has a lower production rate. Sand casting process needs the use of a furnace, metal, pattern, and sand mold. The metal is melted in the furnace and then poured into the cavity of the sand mold, which is formed by the pattern.
Sand casting is applied to produce plenty of metal components with complex geometries. These components can vary greatly in size and weight. Some smaller sand casting parts include components such as gears, crankshafts, connecting rods, and propellers. Larger applications include housings for large equipment and heavy machine bases. Besides sand casting is also common in producing automobile components, such as engine blocks, cylinder heads, engine manifolds, and transmission cases.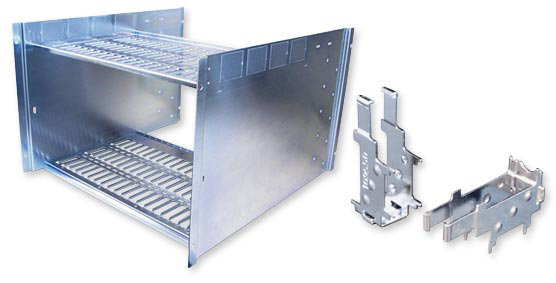 But sheet metal prototyping provided by Rison Prototype has high accuracy, efficiency and durability to get your utmost satisfaction. We also make perfect prototype details using surface treatments to serve our products for varied industries including electronics, medical, automotive, new energy etc.