Quick Link
Find Products
Contact us
-International Division
Tel: +86 180 3806 0406
Skype: rison.prototype
Mail: [email protected]
News
Home

> News > Tips for identifying sheet metal cabinet prototyping
Tips for identifying sheet metal cabinet prototyping
How to identify sheet metal cabinet prototyping good or bad, there are four aspects you need to take care: paint, steel, glass and accessories.
1. See the paint on the surface of the cabinet sheet metal prototyping, all steel of the cabinet not only need to be painted but also to spray evenly, so as to achieve a good rustproof and dustproof.
2. Check the thickness of the steel sheet with a finger and you will know. There should be a bearable a bracket inside the cabinet. If it's too thin the cabinet can not afford the heavy equipment.
3. Check the glass carefully. It should be a little thick and without cracks. If any, you would better not choose it.
4. Accessories of the cabinet are also very important. In any case, there should be screws for fixing racks and should be sufficient to avoid shortage trouble in the future.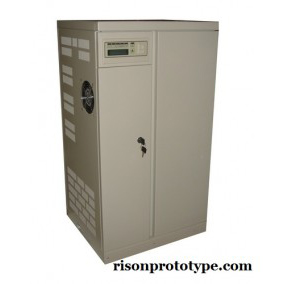 We, at Rison Prototype, manufacture and supply a huge range of sheet metal prototyping as per the given specifications by you. Our prototyping components are perfect to use as sample to test before the final production of the products. We provide sheet metal prototyping as sheet metal components, housing for air, stainless metal dustbin, metal box, case, cabinets etc. All of our prototyping components are manufactured from excellent quality metal alloy with set industrial norms.
You are welcome to contact us!
E-mail: [email protected]
Engineering: [email protected]
Tel: +86 180 3806 0406
Skype: rison.prototype