Quick Link
Find Products
Contact us
-International Division
Tel: +86 180 3806 0406
Skype: rison.prototype
Mail: [email protected]
News
Home

> News > Two common forms of sheet metal processing
Two common forms of sheet metal processing
Two common forms of sheet metal processing are cold rolling and hot rolling. We must choose right form of sheet metal processing according to the features of workpiece. The main difference between hot rolling and cold rolling is :
1. Cold rolling allows partial buckling of cross-section which can take advantage of the bearing capacity after buckling. But hot rolling does not allow partial buckling of cross-section.
2. As for residual stress, there is great difference on the cross-section. The distribution of cold rolling is curved type, and hot rolling is thin film type.
3. The torsional stiffness ratio of hot rolling is higher than cold rolling.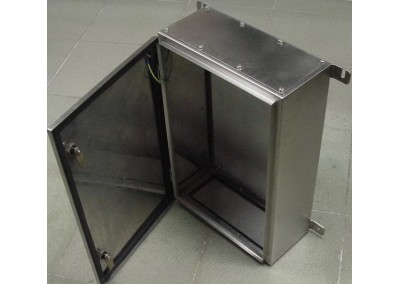 We, at Rison Prototype, manufacture and supply a huge range of sheet metal prototyping as per the given specifications by you. Our prototyping components are perfect to use as sample to test before the final production of the products. We provide sheet metal prototyping as sheet metal components, housing for air, stainless metal dustbin, metal box, case, cabinets etc. All of our prototyping components are manufactured from excellent quality metal alloy with set industrial norms.
You are welcome to contact us!
E-mail: [email protected]
Engineering: [email protected]
Skype: rison.prototype