Quick Link
Find Products
Contact us
-International Division
Tel: +86 180 3806 0406
Skype: rison.prototype
Mail: [email protected]
News
Home

> News > Ventilation hood based on sheet metal prototyping
Ventilation hood based on sheet metal prototyping
This ventilation hood is one of sheet metal prototyping. There are several ways to cut sheet metal: gas cutting, plasma arc cutting, laser cutting, carbon arc gouging and air carbon arc cutting, underwater cutting, and water jet cutting. The ventilation hood can be cut by laser.
Laser cutting is applied by high-energy laser beam that cut sheet metal instantaneously at a high temperature. This technology has been widely used for metal and nonmetal processing nowadays. Compare to traditional cutting method, laser cutting has advantages of high cutting quality (narrow kerf width, small heat-affected zone, clean cut), fast cutting speed, flexible cutting performance(free to cut any shape), low cost, wide adaptation of different materials. Furthermore, laser cutting is more convenient, as long as input the desired pattern into laser machine, you can get the sample. The laser software can help typesetting so that more material will be saved, especially copper, aluminum and other precious metals.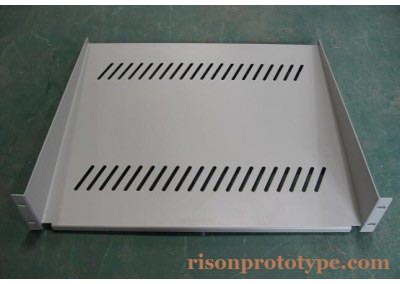 We, at Rison Prototype, manufacture and supply a huge range of sheet metal prototyping as per the given specifications by you. You are welcome to contact us !