Quick Link
Find Products
Contact us
-International Division
Tel: +86 180 3806 0406
Skype: rison.prototype
Mail: [email protected]
News
Home

> News > Ways and Advantages Of CNC Machining
Ways and Advantages Of CNC Machining
CNC machining is very common in the rapid manufacturing industry. From plastic parts to metal parts, it can be seen anywhere. There can be no doubt that
CNC machining
is still the most effective and popular way to manufacture a rapid prototype today. The advent of additive manufacturing has added another layer, literally, to rapid prototyping to be sure but CNC still provides the best way to develop functional prototypes from plastic or metal with perfectly finished surfaces and intricate detail.
Ways For CNC Machining
Turning
A piece of material is turned while the machining tool cuts it into shapes or adds detail to the piece. The material can be moved up and down as well as the turning process continues. This process of machining does exactly what it sounds like and is the oldest type of machining known.
Milling
The prototype material is held still with a vise while rotating cutting tools move and change cutting away at the metal or plastic. Multiple tools can be used to shape and perfect each prototype. These tools are guided by CAD designs and their designs, notches, and holes are extremely precise.
Sanding and Polishing
Remove product defects such as the burr, machine line and adhesive mark from the product surface via the efficient hand sanding from the custom prototypes. The flatness of the part will be improved and roughness will be reduced to meet a smooth and perfect appearance.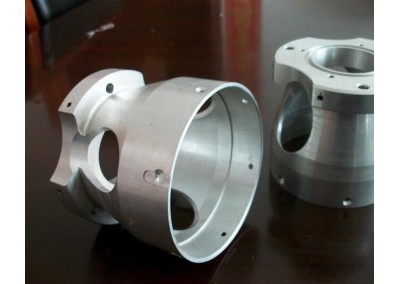 The Advantages Of CNC Machining As Below:
1. When it comes to complex-shaped parts, only fewer machining tools are needed. If you want to change the shape and size of parts, just modify the programming procedures of parts, it is suitable for new product development and modification.
2. With Stable quality, high precision and high repetition accuracy, CNC machining can be widely used in many areas, even in the aerospace industry with so many strict standards.
3. In terms of multiple types and low-volume production,
CNC machining
has higher production efficiency which can reduce the time in your preparation stages such as machine tool adjustment and the process inspection.