Quick Link
Find Products
Contact us
-International Division
Tel: +86 180 3806 0406
Skype: rison.prototype
Mail: [email protected]
News
Home

> News > What are 4 different types of rapid prototyping?
What are 4 different types of rapid prototyping?
In the fast-paced realm of product development, Rapid Prototyping has emerged as a pivotal technique, enabling efficient iteration and validation of design concepts. This process accelerates innovation by swiftly transforming ideas into tangible prototypes, fostering better communication and decision-making within teams. Here are the four distinct types of
rapid prototyping
methodologies, each offering unique advantages for various project requirements.
1. Selective Laser Sintering (SLS): Precision in Layers
SLS stands out for its high precision and versatility. Employing a laser to fuse powdered materials layer by layer, SLS can construct intricate geometries that other methods might find challenging. This makes it particularly suitable for engineering and functional prototypes. With the capability to use a range of materials, including plastics, metals, and ceramics, SLS delivers prototypes that closely emulate the final product.
2. Fused Deposition Modeling (FDM): Durability Meets Affordability
FDM is a cost-effective method that excels in producing durable prototypes. It functions by extruding heated thermoplastic material layer by layer, creating a sturdy end product. While not as fine as some other techniques, FDM's prototypes are structurally sound and suitable for testing form and fit. This method is popular among engineers and designers looking to quickly validate concepts before proceeding to more intricate and costly phases.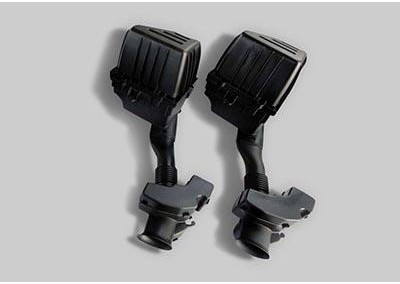 3. Stereolithography (SLA): Unparalleled Precision
SLA
takes prototyping to an artful level with its exceptional precision and surface finish. Using a laser to solidify liquid resin layer by layer, SLA generates prototypes with intricate details, making it ideal for applications where aesthetics and intricate geometries are crucial, such as jewelry and dental models. The smooth surfaces and fine features achieved by SLA are unparalleled, providing an accurate representation of the final product.
4. Polyjet Printing: Harmonizing Complexity
Polyjet Printing distinguishes itself by its ability to simulate a wide range of material properties and colors within a single prototype. By jetting liquid photopolymers that solidify under UV light, Polyjet can create multi-material and multi-color prototypes with high detail. This method is invaluable for applications that demand a realistic representation of the final product's appearance and functionality, such as consumer goods and medical devices.
In the competitive landscape of modern product development, harnessing the capabilities of these rapid prototyping methodologies can significantly expedite the innovation cycle. While each method has its strengths, the choice ultimately depends on project specifications, budget constraints, and desired outcomes. By incorporating rapid prototyping into the iterative design process, businesses can enhance collaboration, reduce development time, and ultimately deliver more refined and successful products to the market.