Quick Link
Find Products
Contact us
-International Division
Tel: +86 180 3806 0406
Skype: rison.prototype
Mail: [email protected]
News
Home

> News > What are the disadvantages of rapid prototyping?
What are the disadvantages of rapid prototyping?
Are you a visionary entrepreneur or an innovative designer looking to revolutionize your product development process? Rapid prototyping might have caught your attention and indeed, it has undeniable benefits. However, as with any technological marvel, there are potential downsides that deserve careful consideration.
China has been at the forefront of the global manufacturing industry, and its rapid prototyping capabilities are no exception. Rapid prototyping, also known as 3D printing or additive manufacturing, is a revolutionary process that allows quick creation and testing of product prototypes. With China leading the way, businesses have access to faster and more cost-effective ways of bringing their ideas to life.
The allure of rapid prototyping is undeniable - faster production cycles, reduced costs, and increased flexibility make it an enticing choice for product development. From concept to tangible prototype, the speed at which ideas can be turned into reality can significantly cut down time-to-market, giving companies a competitive edge.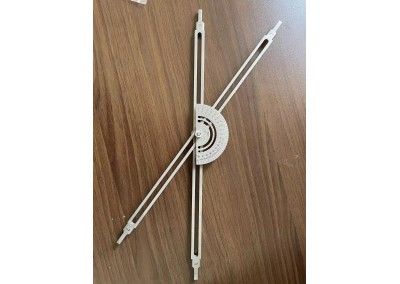 Disadvantages That Demand Attention:
While the advantages of rapid prototyping are impressive, it's essential to shed light on its less talked-about drawbacks. Knowing these disadvantages can help you make well-informed decisions and maximize the benefits while minimizing the risks.
Material Limitations:
Rapid prototyping technologies often rely on specific materials, limiting the options available for the prototype's construction. This could result in the final product differing from the prototype, especially when transitioning to mass production using traditional manufacturing methods.
Costly Investment:
Despite its long-term cost-effectiveness, setting up a rapid prototyping facility can be a significant investment. Small businesses and startups might find it challenging to allocate resources for acquiring the necessary equipment and training personnel.
Not Suitable for Large-Scale Production:
While rapid prototyping is ideal for low-volume production and personalized manufacturing, it might not be the best choice for mass production due to its relatively slow production rate. Traditional manufacturing methods can still offer higher efficiency for larger batches.
Surface Finish and Strength Concerns:
The surface finish and structural strength of rapid prototypes may not always match those produced through conventional manufacturing techniques. This could lead to discrepancies between the prototype's performance and the final product's capabilities.
Intellectual Property Risks:
With the rise of
rapid prototyping services
, the risk of intellectual property theft increases. Sharing digital designs and blueprints with external parties for prototyping purposes could expose sensitive information to potential competitors.
Design Complexity Challenges:
Certain intricate designs may be challenging to replicate using rapid prototyping, resulting in compromised accuracy and functionality. Complex geometries might require additional post-processing or assembly, adding time and cost to the production process.