Quick Link
Find Products
Contact us
-International Division
Tel: +86 180 3806 0406
Skype: rison.prototype
Mail: [email protected]
News
Home

> News > What are the four most used rapid prototyping techniques?
What are the four most used rapid prototyping techniques?
In the fast-paced realm of product development, where time and precision are of the essence, Rapid Prototyping has emerged as a pivotal solution. This transformative approach allows innovators to swiftly materialize concepts into tangible prototypes, expediting the iterative design process. Here are the four most utilized rapid prototyping techniques that have revolutionized industries across the board.
1. Laser Sintering
Laser Sintering stands as a paragon of precision and complexity in the world of
rapid prototyping
. Utilizing high-powered lasers, this technique selectively fuses powdered materials, layer by layer, to craft intricate prototypes. The result? Impeccable geometries and intricate designs that would challenge conventional manufacturing methods. From aerospace components to medical implants, Laser Sintering empowers engineers to push the boundaries of innovation.
Arguably the most renowned among rapid prototyping methods, 3D Printing marries imagination with tangibility. By meticulously depositing material layer upon layer, this technique produces tangible models of unprecedented intricacy. From concept validation to architectural modeling, 3D Printing accommodates various industries, empowering designers to refine their creations iteratively.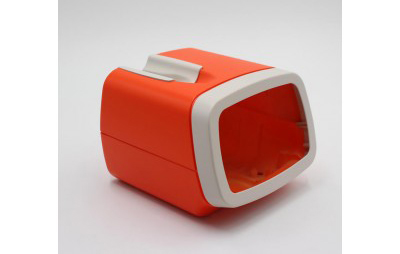 Stereolithography, often termed the pioneer of rapid prototyping, relies on photopolymerization to craft prototypes of remarkable accuracy. This process involves curing liquid resin with ultraviolet light, layer by layer, to construct detailed models with exceptionally smooth surfaces. Industries requiring fine detail, such as jewelry and dental prosthetics, benefit immensely from this technique's ability to replicate intricate designs.
This technique entails creating a prototype mold and injecting molten material into it. The result is a precise, high-quality replica that demonstrates the viability of mass production processes. Injection molding is ideal for scenarios where cost-effective, large-scale production is the endgame.