Quick Link
Find Products
Contact us
-International Division
Tel: +86 180 3806 0406
Skype: rison.prototype
Mail: [email protected]
News
Home

> News > What is an example of rapid prototyping technology?
What is an example of rapid prototyping technology?
In the ever-evolving world of manufacturing, where innovation and efficiency reign supreme, the emergence of rapid prototyping technology has sparked a revolution. This groundbreaking approach has transformed the way products are designed and developed, enabling companies to bring their ideas to life in record time. One of the leading players in this field is China, a powerhouse known for its technological prowess and manufacturing capabilities.
China Rapid Prototyping
is a cutting-edge technology that encompasses various methods and techniques aimed at rapidly producing physical prototypes of products. By leveraging advanced tools and machinery, manufacturers can now transform digital designs into tangible objects with remarkable speed and precision. This process allows for iterative testing and refinement, significantly reducing development cycles and costs. It has become a game-changer for businesses seeking to stay ahead of the competition in today's fast-paced market.
One prominent example of rapid prototyping technology in China is 3D printing, also known as additive manufacturing. This revolutionary technique involves building three-dimensional objects layer by layer, using a digital model as a blueprint. 3D printing has gained immense popularity due to its versatility and the ability to create complex geometries that were previously challenging or even impossible to manufacture.
China has been at the forefront of the
3D printing
revolution, driving innovation and pushing the boundaries of what is possible. With a focus on research and development, Chinese companies have made significant strides in improving 3D printing technologies, making them faster, more accurate, and more cost-effective.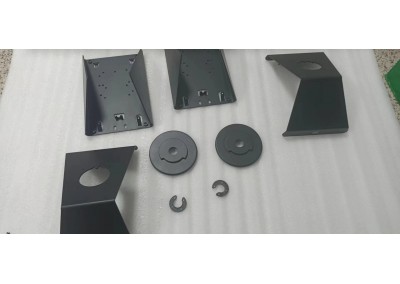 Applications in Various Industries
China Rapid Prototyping, powered by 3D printing and other advanced technologies, has found applications in a wide range of industries. Here are a few examples:
Automotive:
Rapid prototyping enables automotive manufacturers to quickly produce functional prototypes of new vehicle components, test their performance, and make necessary design improvements before mass production. This significantly shortens the time required to bring new models to the market.
Aerospace:
The aerospace industry demands precision and reliability. Rapid prototyping technology allows aerospace companies to create intricate parts with intricate geometries, reducing weight, and improving fuel efficiency. Moreover, it enables faster prototyping of unmanned aerial vehicles (UAVs) for various applications, including surveillance and delivery services.
Medical:
China Rapid Prototyping plays a crucial role in the medical field, enabling the production of customized implants, prosthetics, and surgical instruments. It facilitates patient-specific treatment, enhances surgical planning, and reduces the risk of errors, ultimately improving patient outcomes.
The Future of China Rapid Prototyping
As China continues to invest in research and development, the future of rapid prototyping technology looks promising. With ongoing advancements in materials, machines, and processes, the capabilities of China Rapid Prototyping will only continue to expand. Manufacturers can expect faster turnaround times, higher precision, and increased cost-effectiveness, ultimately driving innovation and propelling the manufacturing industry forward.