Quick Link
Find Products
Contact us
-International Division
Tel: +86 180 3806 0406
Skype: rison.prototype
Mail: [email protected]
News
Home

> News > What is Maker
What is Maker
Maker is a now group of technology DIY, they are willing to share technical and exchange ideas, utilize internet, open source software and hardware, prototype making to turn their originality to real.
The topic of maker is mainly about engineering, such as electronics, mechanical, robot, 3D printing etc. Also some process methods like CNC machining, laser cutting, metal forming and casting. Maker are good at innovation and new technologies, they like practice and with excellent ideas and prototypes.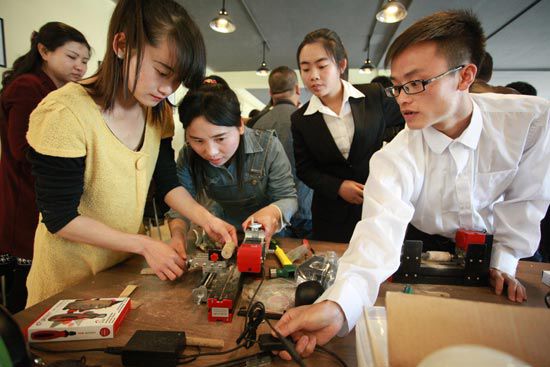 Maker community is the platform for maker's technical sharing and communication, make up teams for common target or interests, their members come from all walks of life, industrial design, education, mechanicalguy...Hackerspace, Maker space and TechShopare the Offline bases. They set up workshop to recruit new members, Maker Faire, Burningman are their fiesta fatal of presenting themselves and inventions. At present, China mainland has some famous maker spaces include: Shanghai new workshop, Beijing Maker Space, Chia Huo Maker Space in Shenzhen.

Rison prototype is the first China rapid prototype company that provide unpaid prototyping service to makers for some meaningful projects, in the future, we will help more makers to achieve their great invention.