Quick Link
Find Products
Contact us
-International Division
Tel: +86 180 3806 0406
Skype: rison.prototype
Mail: [email protected]
News
Home

> News > What is meant by rapid prototyping?
What is meant by rapid prototyping?
Rapid prototyping is a groundbreaking process that brings ideas to life with astonishing speed. It involves the creation of physical models or prototypes that provide a tangible representation of a product or part. By rapidly materializing concepts, this methodology unlocks a world of innovation, enabling designers and engineers to refine their ideas and propel them towards success.
Imagine the thrill of witnessing your vision take shape before your eyes—ideas transformed into reality within days, not months. This is the power of rapid prototyping—a dynamic process that drives creativity and accelerates product development to unimaginable heights.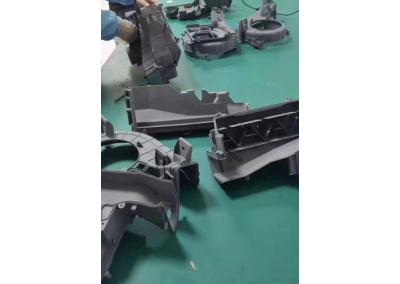 The Marvels of Rapid Prototyping
1. Speed and Agility
In a fast-paced world, speed is paramount. Rapid prototyping thrives on the principles of agility, allowing for swift iterations and testing. Gone are the days of prolonged development cycles and endless revisions. With this revolutionary approach, you can witness your ideas evolve and transform into tangible prototypes in the blink of an eye.
2. Unleashing Creativity
Rapid prototyping breathes life into creativity, empowering designers and innovators to push boundaries and explore uncharted territories. It serves as a playground for imagination, where concepts take shape and spark further inspiration. By reducing the time and effort required to bring ideas to life, rapid prototyping liberates creators, fostering a culture of innovation and unrestricted ideation.
3. Iterative Refinement
Prototypes are not static entities—they serve as stepping stones towards perfection. Rapid prototyping offers the flexibility to iterate and refine designs quickly, empowering creators to embrace a mindset of continuous improvement. Through swift testing and feedback loops, prototypes evolve into polished, market-ready products, ensuring customer satisfaction and success.
4. Reduced Costs and Risks
Traditional product development often entails significant costs and risks, with no guarantees of success. Rapid prototyping disrupts this norm by minimizing financial risks and streamlining the development process. By swiftly identifying design flaws and making necessary adjustments, this approach saves both time and resources, enabling businesses to bring products to market faster and more efficiently.