Quick Link
Find Products
Contact us
-International Division
Tel: +86 180 3806 0406
Skype: rison.prototype
Mail: [email protected]
News
Home

> News > What is one rapid prototyping technology being used today?
What is one rapid prototyping technology being used today?
In the fast-paced world of product development, rapid prototyping has emerged as a game-changer. It allows designers and engineers to bring their ideas to life quickly and efficiently, enabling faster innovation and reducing time-to-market. Among the various rapid prototyping technologies being utilized today, one that stands out is the fascinating realm of China Rapid Prototyping.
China, a powerhouse in manufacturing and technological advancements, has been at the forefront of
rapid prototyping
. With its cutting-edge facilities, skilled workforce, and dedication to innovation, China has become a hub for implementing and advancing rapid prototyping technologies.
1. Additive Manufacturing
At the heart of China's rapid prototyping prowess lies the revolutionary technique of Additive Manufacturing. Also known as 3D printing, this process enables the creation of three-dimensional objects by layering materials on top of each other. From intricate designs to complex geometries, additive manufacturing allows for incredible flexibility and customization.
By harnessing advanced additive manufacturing techniques, China Rapid Prototyping has transformed the manufacturing landscape. Prototypes that once took weeks or even months to develop can now be created in a matter of days, accelerating the product development cycle significantly.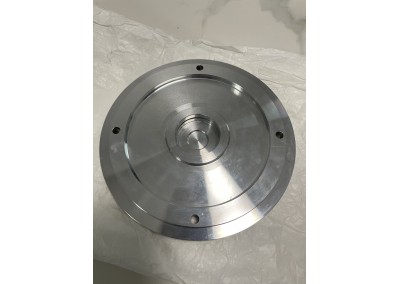 2. CNC Machining
Another rapid prototyping technology extensively utilized in China is CNC (Computer Numerical Control) Machining. With its high precision and versatility, CNC machining has become an integral part of the prototyping process. This technique involves the use of computer-controlled machines to shape raw materials into finished products with utmost accuracy.
China's expertise in CNC machining has paved the way for the production of highly intricate and detailed prototypes. By leveraging sophisticated machinery and expert craftsmanship, China Rapid Prototyping can produce prototypes that closely mimic the final product, allowing for comprehensive testing and validation.
3. Injection Molding
When it comes to prototyping for mass production, China Rapid Prototyping excels through the utilization of Injection Molding. This technology enables the creation of multiple identical parts by injecting molten material into a mold, which solidifies into the desired shape.
By combining rapid prototyping techniques with injection molding, China has become a global leader in manufacturing. The ability to quickly produce prototypes and seamlessly transition to large-scale production has made China an attractive destination for businesses seeking to optimize their supply chains and expedite time-to-market.