Quick Link
Find Products
Contact us
-International Division
Tel: +86 180 3806 0406
Skype: rison.prototype
Mail: [email protected]
News
Home

> News > What is the most widely used rapid prototyping technology?
What is the most widely used rapid prototyping technology?
Rapid prototyping is the process of creating a physical model of a product using computer-aided design (CAD) software and 3D printing technology. The ability to quickly create and test a prototype has revolutionized the way products are designed and developed. There are several
rapid prototyping
methods available, but one stands out as the most widely used: Fused Deposition Modeling (FDM).
FDM is a 3D printing process that uses a thermoplastic filament that is melted and extruded through a nozzle to create a three-dimensional object. The filament is fed through a heated extruder head, where it is melted and then deposited in layers onto a build platform. FDM is widely used because it is cost-effective, fast, and produces high-quality models.
One of the key advantages of FDM is its ability to create complex geometries. Because the material is deposited layer by layer, it is possible to create intricate shapes and designs that would be difficult to produce using traditional manufacturing methods. FDM is also highly customizable, as users can choose from a variety of materials, colors, and finishes.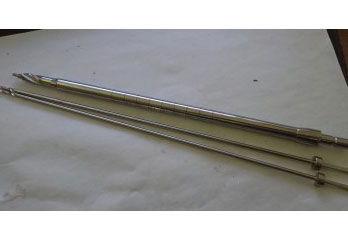 Another advantage of FDM is its versatility. It can be used to create a wide range of products, from small parts and components to large-scale structures. This makes it ideal for use in a variety of industries, including automotive, aerospace, healthcare, and consumer products.
FDM is also user-friendly, with many software programs available that make it easy to create designs and generate G-code for the printer. The process is simple and straightforward, with minimal setup required.
Finally, FDM is widely available, with many companies offering 3D printing services and a wide range of printers available for purchase. This makes it accessible to small businesses, makers, and hobbyists who want to create prototypes without investing in expensive manufacturing equipment.