Quick Link
Find Products
Contact us
-International Division
Tel: +86 180 3806 0406
Skype: rison.prototype
Mail: [email protected]
News
Home

> News > Where is rapid prototyping used?
Where is rapid prototyping used?
Rapid prototyping is used in various industries and fields to quickly create physical prototypes or models of a product or system. It has several applications, including:
Product Design and Development:
Rapid prototyping is commonly used in product design and development to create physical prototypes of products before full-scale manufacturing. This allows designers to test and refine their designs, assess functionality, and get a sense of the product's appearance and ergonomics.
Engineering and Manufacturing:
Engineers and manufacturers use rapid prototyping to validate designs, test components, and identify issues in the early stages of product development. It is particularly valuable in industries like automotive, aerospace, and consumer electronics.
Architecture and Construction:
Architects and construction professionals use
rapid prototyping
to create scale models of buildings and structures. This helps in visualizing designs, making design modifications, and presenting concepts to clients.
Healthcare and Medical Device Development:
In the medical field, rapid prototyping is employed for creating custom prosthetics, orthodontic devices, and anatomical models for surgical planning. It aids in creating patient-specific solutions and allows for experimentation without risk.
Education and Research:
Rapid prototyping is used in educational institutions and research facilities to teach and study design principles, material properties, and manufacturing techniques. It serves as a valuable learning tool for students and researchers.
Art and Sculpture: Artists and sculptors utilize rapid prototyping techniques to create intricate and detailed sculptures and artworks. This allows for the exploration of new artistic possibilities.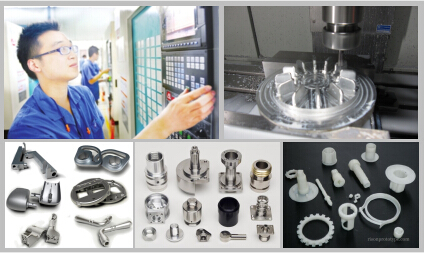 Consumer Goods and Electronics:
Companies in the consumer goods and electronics industries use rapid prototyping to quickly develop and test new products and components. This helps in reducing time-to-market and improving product quality.
Aerospace and Defense:
Rapid prototyping is vital in the aerospace and defense sectors for creating functional prototypes of aircraft components, weaponry, and other systems. It assists in verifying designs and ensuring compatibility.
Automotive:
The automotive industry relies on rapid prototyping to develop and test vehicle prototypes, evaluate safety features, and assess aerodynamics. It aids in streamlining the product development process.
Tool and Mold Making:
Rapid prototyping is used to create prototypes of tools and molds for manufacturing processes. This enables toolmakers to validate their designs and make adjustments as necessary.
Entertainment and Film:
The entertainment industry uses rapid prototyping to create props, costumes, and set designs. It allows for the production of intricate and customized items for movies, TV shows, and theater productions.
Jewelry Design:
Jewelry designers employ rapid prototyping to create intricate and precise jewelry pieces. It simplifies the production of detailed and customized designs.
Rapid prototyping technologies, such as
3D printing
,
CNC machining
, and laser cutting, have revolutionized the way prototypes are created in these various fields. They offer cost-effective and time-efficient methods for transforming digital designs into physical objects for testing and evaluation.