Quick Link
Find Products
Contact us
-International Division
Tel: +86 180 3806 0406
Skype: rison.prototype
Mail: [email protected]
News
Home

> News > Which prototype maker manufacturer is in China?
Which prototype maker manufacturer is in China?
In the dynamic realm of rapid prototyping, China has emerged as a global powerhouse, fostering an environment of innovation and precision manufacturing. The confluence of technological expertise and creative prowess has paved the way for several exceptional prototype maker manufacturers to flourish within the country.
Founded by Rison Mould in 2008, Rison Prototype Co., Ltd is a leading prototype manufacturer in China, aiming to offer high quality rapid prototyping to global customers for concept release and mechanical tests. Over the past 8 years, we have offered high quality products to more than 300 companies at home and abroad, such as Philips Electronics, Johnson Controls, LKK, etc., and have established a long partnership with these companies. Over 100 material in store, with more than 30 process methods and technologies, have been serving for 250 customers worldwide for 8 years. Rison prototype is equipped with more than 20 processing units and testing equipments, which makes us be capable of providing solutions to integrated prototype manufacturing in diversified processing means.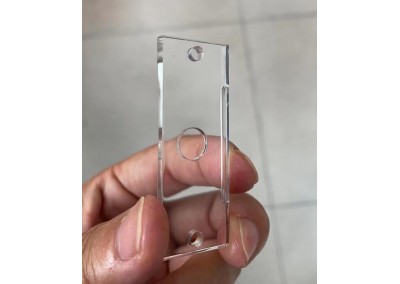 In the heart of China's bustling innovation landscape,
rapid prototyping manufacturers
are shaping the future of product development, one prototype at a time. Their dedication to pushing boundaries and delivering impeccable results underscores China's indomitable spirit of innovation.