Quick Link
Find Products
Contact us
-International Division
Tel: +86 180 3806 0406
Skype: rison.prototype
Mail: [email protected]
News
Home

> News > Who created rapid prototyping?
Who created rapid prototyping?
In the fast-paced realm of modern innovation, where the boundaries of technology are perpetually expanding, certain groundbreaking concepts emerge to reshape entire industries. One such transformative innovation is Rapid Prototyping.
The Genesis of Rapid Prototyping
Rapid Prototyping, often synonymous with 3D printing, has become a cornerstone of modern product design and development. However, its inception was far from an overnight phenomenon. The credit for conceiving the foundational principles of
Rapid Prototyping
can be attributed to two visionary figures: Dr. Hideo Kodama and Charles Hull.
Dr. Hideo Kodama: The Prelude to Progress
In the late 1970s, the world was introduced to the concept of rapid prototyping through the pioneering work of Dr. Hideo Kodama, a Japanese researcher. His innovation involved utilizing photopolymers to fabricate three-dimensional models layer by layer. Although his groundbreaking patent laid the groundwork for what we recognize today as Rapid Prototyping, his work initially remained relatively obscure on the global stage.
Charles Hull: Elevating the Concept
The true catalyst that propelled Rapid Prototyping into the spotlight came in the form of Charles Hull, an American engineer. Hull's dedication and inventive spirit led him to co-found 3D Systems Corporation in the early 1980s. It was here that he introduced the concept of stereolithography, a groundbreaking technique that utilized ultraviolet lasers to solidify photopolymers layer by layer. This pivotal breakthrough not only marked the birth of modern 3D printing but also catapulted Rapid Prototyping into the forefront of technological advancement.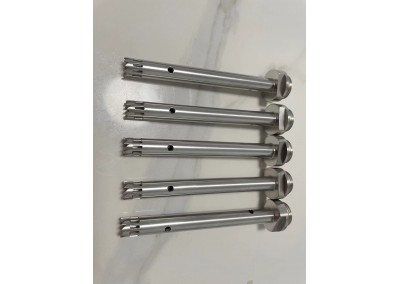 As the concept of Rapid Prototyping gained traction, a tapestry of innovation was woven by notable pioneers who further refined and expanded its applications.
Scott Crump:
In 1988, Scott Crump co-founded Stratasys, a company that introduced the world to Fused Deposition Modeling (FDM). This technique involved the precise layering of thermoplastics to create intricate models. Crump's contribution significantly bolstered the feasibility of Rapid Prototyping for various industries.
Carl Deckard:
The 1990s bore witness to another monumental leap with the introduction of Selective Laser Sintering (SLS) by Carl Deckard. This process utilized lasers to selectively fuse powdered materials, enabling the creation of complex and functional prototypes with diverse materials, ranging from polymers to metals.
Fast-forward to the present day, and Rapid Prototyping has evolved into a cornerstone of manufacturing, design, and research. Industries spanning aerospace, automotive, healthcare, and beyond have harnessed its capabilities to streamline development processes and drive innovation.