Quick Link
Find Products
Contact us
-International Division
Tel: +86 180 3806 0406
Skype: rison.prototype
Mail: [email protected]
News
Home

> News > Why 3D printing is better than prototyping?
Why 3D printing is better than prototyping?
In the realm of rapid prototyping, where time is of the essence and innovation is the lifeblood of progress, the choice of methodology can significantly impact the outcomes of product development. Traditional prototyping methods have served as the bedrock for decades, but in recent years, 3D printing has emerged as a transformative force, offering a multitude of advantages that elevate it above its conventional counterparts. Why 3D printing has ascended to prominence and why it is often deemed superior to traditional methods?
1. Speed and Agility:
In the competitive landscape of product development, the swiftness with which prototypes can be produced is paramount. Traditional prototyping methods entail a series of labor-intensive steps, such as mold creation and manual crafting, leading to protracted lead times. Conversely,
3D printing
stands as a paragon of speed and agility. With the click of a button, a digital design is translated into a tangible prototype within hours, and in some instances, mere minutes. This remarkable pace positions 3D printing as a catalyst for innovation, enabling companies to outpace rivals in bringing their concepts to market.
2. Cost Efficiency:
Economic considerations are pivotal in any development project. Traditional prototyping often necessitates substantial financial investments, particularly when molds and specialized tools are prerequisites. In stark contrast, 3D printing presents a cost-efficient alternative. It obviates the need for costly molds and diminishes material wastage, rendering it a financially prudent choice for prototyping initiatives. This cost-effectiveness extends a lifeline to startups and small businesses with resource constraints.
3. Complexity Realized:
In the pursuit of intricate and multifaceted designs, 3D printing shines. Traditional prototyping methods can encounter difficulties when dealing with intricate geometries and complex internal structures. 3D printing, conversely, revels in the realization of intricate, multidimensional prototypes with consummate ease. This adaptability empowers designers to explore innovative concepts, unshackled by the limitations imposed by traditional methodologies.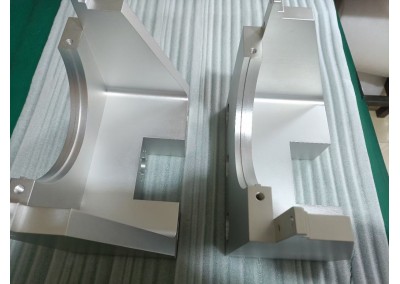 4. Iterative Excellence:
The essence of
rapid prototyping
lies in iteration - the ability to refine and perfect a design with alacrity. 3D printing fundamentally redefines this iterative process. Design adjustments can be swiftly executed, new prototypes can be printed in rapid succession, and testing can be conducted promptly. This iterative excellence positions 3D printing as the vanguard of agile development practices, accelerating the journey from concept to reality.
5. Material Diversity:
The versatility of 3D printing extends to a diverse array of materials, encompassing plastics, metals, ceramics, and composites. This material freedom enables the selection of the optimal material for a specific project, ensuring that prototypes not only possess the desired aesthetics but also deliver superior performance characteristics.
6. Sustainability Imperative:
In an era characterized by environmental consciousness, sustainability considerations weigh heavily on product development. 3D printing demonstrates its sustainability credentials by reducing material waste through its additive manufacturing process. Additionally, the recycling and reuse of materials within 3D printing further diminish its environmental footprint. Traditional prototyping methods, burdened by mold creation and material waste, pale in comparison in this regard.
7. Customization Mastery:
3D printing's prowess in customization is unrivaled. Whether the need is for a unique, one-off prototype or a multitude of variations, 3D printing accommodates with grace. Traditional prototyping methods struggle to match this level of personalization, cementing 3D printing's status as the go-to choice for tailored solutions.
8. Pioneering the Future:
In the ceaseless pursuit of innovation, 3D printing has solidified its position as an indispensable tool for rapid prototyping. Its unrivaled combination of speed, cost-efficiency, and adaptability is revolutionizing industries spanning from aerospace to healthcare. While traditional prototyping methods retain their relevance, it is indisputable that 3D printing has raised the bar for what rapid prototyping can achieve.