Quick Link
Find Products
Contact us
-International Division
Tel: +86 180 3806 0406
Skype: rison.prototype
Mail: [email protected]
News
Home

> News > Why is prototyping problematic?
Why is prototyping problematic?
In the fast-paced world of product development, prototyping plays a vital role in transforming ideas into reality. It's a critical phase that bridges the gap between concept and execution, allowing teams to iterate, test, and refine their designs before committing to full-scale production. However, like any creative process, prototyping comes with its fair share of challenge.
1. Time Constraints
In today's competitive landscape, time is of the essence. Companies are under constant pressure to release products quickly to seize market opportunities. This urgency often translates into tight deadlines for prototyping. Rushing the process can compromise attention to detail, resulting in errors or subpar designs.
2. Material Selection
The choice of materials is a pivotal aspect of prototyping. Different materials offer distinct properties, such as strength, flexibility, or heat resistance, and selecting the right one is paramount. A diverse range of materials is available for rapid prototyping, but this abundance can also make the decision-making process complex. Manufacturers must consider factors like cost, availability, and environmental impact, leading to a delicate balancing act between functionality and practicality.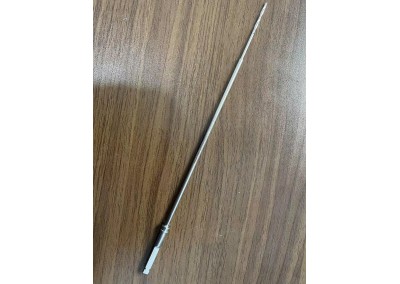 3. Communication and Collaboration
Prototyping involves various stakeholders, including designers, engineers, and clients. Effective communication and collaboration are essential to ensure everyone is on the same page. Language barriers and time zone differences can sometimes pose challenges, bridging these gaps requires clear channels of communication and a shared understanding of the project's objectives.
4. Iterative Process
Prototyping often involves multiple iterations as teams refine and enhance the design. While iteration is essential for improvement, it can also lead to a seemingly never-ending loop, causing delays and increased costs. Balancing the number of iterations without sacrificing innovation is a delicate art that demands experience and expertise.
5. Cost Management
Budget considerations are critical for any project, and prototyping is no exception. Rapid prototyping offers various cost advantages, but without proper management, expenses can spiral out of control. Keeping track of expenses, optimizing processes, and making informed decisions are necessary steps to avoid budget overruns.