Quick Link
Find Products
Contact us
-International Division
Tel: +86 180 3806 0406
Skype: rison.prototype
Mail: [email protected]
Products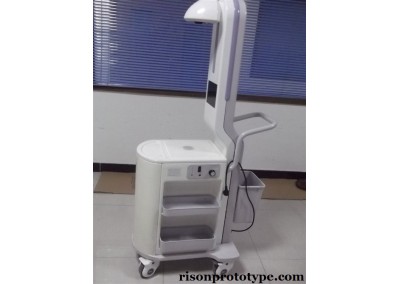 Name : Detector medical device prototype
Category : Medical Device Prototype
Description :

Material: ABS, PMMA

Finished: painting, polishing, silkscreen

Tolerance: +/-0.1mm

Days: 7-10 days

Medical device prototype - detector offered by medical device prototyping company - RISON. if necessary, we may be a good idea to split into the big part into smaller parts, then process their after we have obtained customer.

Low-volume custom medical prototype usual use vacuum casting or RIM technology to process.