Quick Link
Find Products
Contact us
-International Division
Tel: +86 180 3806 0406
Skype: rison.prototype
Mail: [email protected]
Products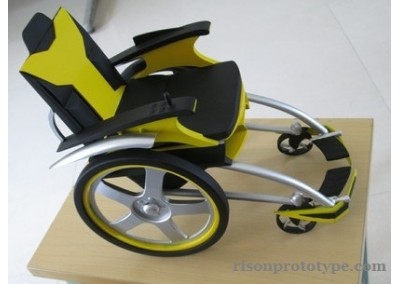 Name : overall CNC machining smart wheelchair prototype
Category : CNC Machined Part
Description :

overall prototype solution/multiple rapid prototyping technology and rapid prototyping process.

this smart wheelchair was designed by Danmark designer, user could run freely on it by the thejoystick, Rison provide all metal and nonmetallic parts for this wheelchair prototypes:

1, all frame were made of bending Titanium tube laser welding, which make it could load above 200kg.

2, seat and backrest are made of light carbon fiber, reduce the weight and save more power.

3, the wheel is using a overmolded part, CNC Aluminum anodized hubs wraped with rubber ShoreA 80.

Lead time is 20 days, UPS plus express to Danmark.