Quick Link
Find Products
Contact us
-International Division
Tel: +86 180 3806 0406
Skype: rison.prototype
Mail: [email protected]
News
Home

> News > What are the three types of rapid prototyping?
What are the three types of rapid prototyping?
In the realm of product development, the term "Rapid Prototyping" stands as a beacon of innovation and efficiency.
Rapid prototyping
is the process of quickly creating a physical model or prototype of a product to evaluate its design, functionality, and feasibility. It enables businesses to iterate and refine their ideas at an unprecedented pace.
The significance of rapid prototyping in modern product development:
Accelerated Iteration: Rapid prototyping allows for the swift creation of multiple design iterations, facilitating a more thorough exploration of concepts and reducing the time it takes to reach a final product.
Cost-Efficiency: By identifying and rectifying design flaws early in the process, businesses can save substantial costs associated with late-stage modifications.
Enhanced Collaboration: Physical prototypes serve as tangible communication tools that can bridge the gap between cross-functional teams, designers, engineers, and stakeholders.
Improved Decision-Making: Having a physical representation of a product makes it easier for decision-makers to visualize and evaluate the design, functionality, and aesthetics.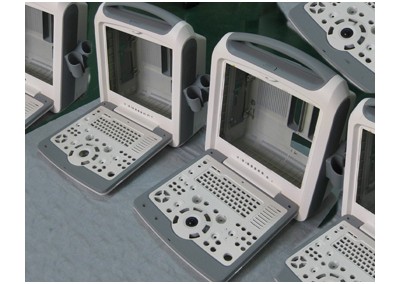 Here are the three primary types of rapid prototyping:
1. Fused Deposition Modeling (FDM)
Fused Deposition Modeling, or FDM, is one of the most widely used rapid prototyping techniques. It operates on the principle of material extrusion, where a thermoplastic filament is heated and deposited layer by layer to create the desired object. Key characteristics of FDM include:
Material Versatility: FDM can utilize a variety of thermoplastic materials, allowing for a wide range of prototypes with different physical properties.
Customization: Designers have the freedom to customize every aspect of the prototype, making it ideal for creating complex geometries or unique shapes.
Cost-Effectiveness: FDM is relatively cost-effective, making it accessible to startups and small businesses looking to develop prototypes without a significant financial burden.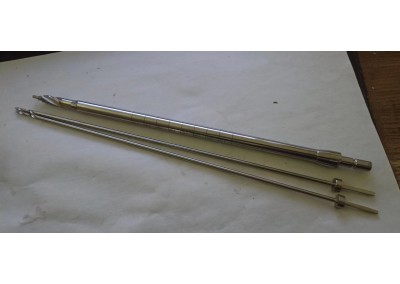 Stereolithography, often referred to as SLA, is renowned for its ability to produce high-precision, detailed prototypes with exceptional surface finish. It employs a different approach called photopolymerization:
Laser Precision: SLA uses a focused laser to solidify liquid photopolymer resin layer by layer, resulting in prototypes with smooth surfaces and intricate details.
Quality Aesthetics: SLA prototypes are often characterized by their professional appearance, making them suitable for presentations, marketing materials, and investor pitches.
Complex Geometries: SLA shines when it comes to creating intricate and complex geometries, making it a favored choice in industries that demand precision, such as healthcare and aerospace.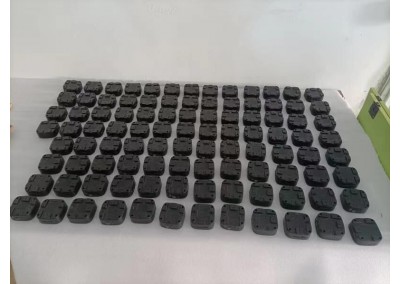 3. Selective Laser Sintering (SLS)
Selective Laser Sintering, or SLS, takes rapid prototyping to the next level by utilizing powdered materials, such as plastics, metals, and ceramics. Here's what sets SLS apart:
Material Diversity: SLS can work with an array of materials, making it a versatile choice for prototyping across various industries, from automotive to consumer electronics.
Functional Prototypes: SLS is well-suited for producing functional prototypes that closely resemble the final product, allowing for rigorous testing and evaluation.
Industrial Applications: Due to its capabilities, SLS is often employed in industries where precision and durability are paramount, such as aerospace, automotive, and manufacturing.